Here are lots of different witch riddles for kids.
These are perfect if you're looking for magic or scary riddles for a party, or maybe a Halloween scavenger hunt for which you need rhyming riddles.
Beneath them are some ideas for witch-themed prizes you could offer if they're being used as part of a party game or scavenger hunt, as well as some costumes and party accessories.
And don't forget to check out all our other Halloween riddles that we've written specially for children.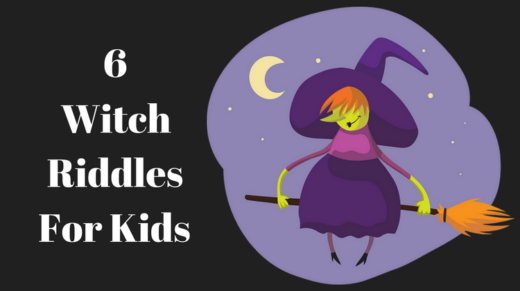 Witch Riddles For Kids
A crooked nose
And a black hat
Wart on her face
Now who is that?
~
Oz had good ones from the north and south
And wicked ones from the east and west
But flying around on a broomstick
Is probably how they are known best
~
What was my favorite thing at school?
Well now, that would be telling
But as I do lots of magic
You could say it was spelling
~
Standing round a cauldron
Doing lots of magic
You'd better hope and pray
Their spells don't make you sick
~
You might find one on a broomstick
Or boiling eye of newt
One of them made Snow White sick
By giving her poisoned fruit
~
I like to do magic and ride on a broomstick
Witch Prizes
Here are some suggestions for prizes, costumes, party accessories and all kinds of other witch-themed stuff – just click on the images to check them out on Amazon: