Our series of weather riddles for kids is continuing today with six where the answer is wind.
The first five of them rhyme, while the sixth asks your children What Am I?
To use the What Am I riddle, read the first line to your kids and have them take a guess at what they think the answer is.
As the clue is that it's something measured on a special scale but which doesn't weigh anything, they might think it's an earthquake which gets measured on the Richter scale or that it's some kind of musical scale.
If they don't guess that wind is the answer, read them the clue on the second line and have them take another guess. Keep doing this until they either guess correctly or they run out of clues.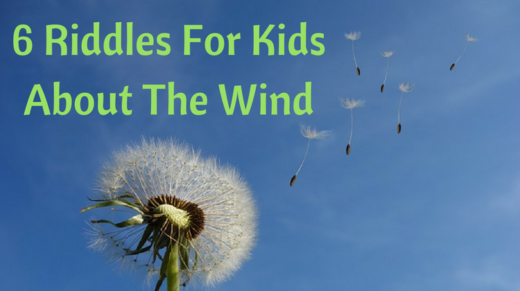 Wind Riddles For Kids
I am something which cannot be seen
I'm measured on the Beaufort scale
I help to keep a kite in the air
And I am what helps ships to sail
~
I can be very strong
But other times I'm just a breeze
Although you can't see me
You can see me blow about trees
~
Sometimes I am a gentle breeze
And other times I'm a strong gust
On water I blow sailing ships
And in the desert I blow dust
~
You can often see my effects
Although I am not ever seen
I come after cross, whirl and wood
And come before sock, mill and screen
~
I'm a breeze or a squall
A cyclone or gale
I am what is measured
On the Beaufort scale
~
What Am I?
I'm measured on a special type of scale but I don't weigh anything
I can't be seen but I'm not the Invisible Man
I can whistle but I have no mouth
I can knock down trees but I'm not a lumberjack
I help you fly a kite but I'm not a piece of string
I blow but I'm not someone playing the trumpet