Here are a number of werewolf riddles for kids.
These are perfect for using when putting together a collection of scary riddles about monsters or planning Halloween activities.
The first couple of these are rhyming riddles, while the third is a What Am I riddle.
To use the final riddle, read out the first line of it to your kids and have them try to guess the answer. If they're not successful, read out the clue on the second line and have them guess again. Keep going until they either guess the correct answer or run out of clues.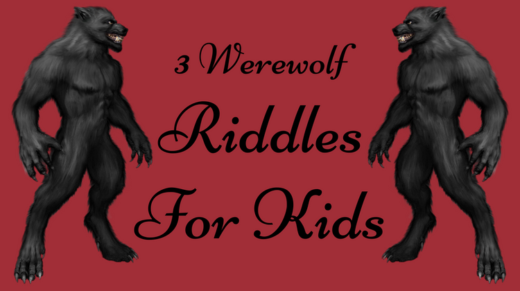 Werewolf Riddles For Kids
If you see this hairy creature
Your first choice should always be to run
Otherwise you had better hope
You have silver bullets in a gun
~
If you see this when there's a full moon
There's a good chance you'll feel fear
Unless you are part of Team Jacob
In which case you'll want to get near
~
What Am I?
I might be seen once a month but I'm not a cell phone bill
I have lots of hair but I'm not a rock star
I hate things made of silver but I'm not an athlete competing for a gold medal
I'm a creature but I'm not a dog
I have large fangs but I'm not a vampire