Continuing with our Valentine's Day theme, here are some riddles for kids where the answer to each one is 'vase'.
The first three of these are rhyming riddles, while the fourth asks What Am I?
To use the fourth idea, your child should read the first line (or you could read it to them) and then guess what item they think is being described.
If they're incorrect, they should read the second clue and guess again. Keep going until your kid either guesses the correct answer or runs out of clues.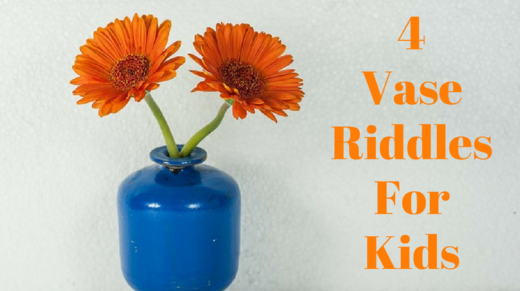 Vase Riddles For Kids
I get filled with water
But I'm not a shower
It's in me you would put
A beautiful flower
~
You put water inside me
But you do not need hoses
Because what else I contain
Is a bouquet of roses
~
This thing is a glass item
A woman fills with water
To which she adds the flowers
Someone else has just bought her
~
What Am I?
I'm made of glass but I don't have people drinking out of me
I come in different shapes but I'm not a car
I have water put in me but I'm not a bath
I'm often seen on Valentine's Day but I'm not a box of chocolates
I hold flowers but I'm not a flower girl at a wedding