Here are a number of different vampire riddles for kids.
These are perfect for when you're organizing Halloween activities for children or having a Twilight-themed party.
The rhyming riddles could also be used for any other type of scary or monster games and activities, or even at a birthday party with a Sookie Stackhouse theme.
If you are using these for a game, there's a slideshow beneath the vampire riddles that contains several ideas for vampire-themed prizes you could offer. Just click on the images to take a look at them on Amazon.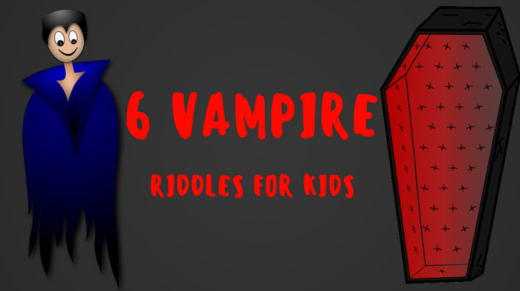 Vampire Riddles For Kids
It's sometimes in the form of a bat
And upside down it hangs
But when it's in its human form
In its mouth you will find fangs
~
When this caped being is flying around
You might want to hit the deck
And beware of all those extra long teeth
That he'll sink into your neck
~
Seeing one of these creatures
Can never be good
Unless you want to become
Part of Team Edward
~
You'll never see one of these
If you stay in the daylight
But beware when nighttime comes
As your neck might feel a bite
~
If you stay in a creepy castle
You'd better protect your jugular
Or else you might find you get bitten
By this creature called Dracula
~
He has a flowing black cape
And long shiny white fangs
He'll bite down on your neck
To feed his hunger pangs
Vampire Prizes
Here are the suggestions for some Vampire-themed prizes: