We have another set of riddles for kids today that have a food theme, with the answer to all of these being 'tuna'.
The first two of these are rhyming riddles, while the third asks your children What Am I?
To use that final option, they should read the first line and guess what it is they think is being described.
If they're not right, they should read the second line and guess again. Keep going until they either get the correct answer or they run out of clues.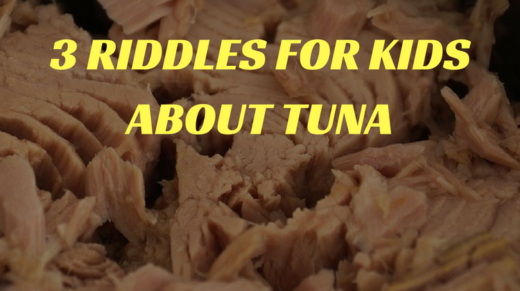 Tuna Riddles For Kids
Open up the can
And it'll smell fishy
One brand that sells this
Is Chicken Of The Sea
~
It's the name of a type of fish
That's packed in a can so tight
It sounds like the name of someone
Who makes a piano sound right
~
What Am I?
I come in a can but I'm not something you drink
I can be a steak but I'm not beef
I can be flaked but I'm not coconut
I can be chunked but I'm not ham
I can be part of sushi but I'm not rice
I swim but I'm not a shark