For the last couple of weeks we've been publishing a series of riddles for kids with a transport theme.
We're continuing that series today with five riddles where the answer is a train.
The first four of these rhyme, with the word 'train' completing the rhyme of the fourth one.
The final idea is a What Am I riddle. To use that one, read the clue on the first line to your children and ask them to guess the answer.
As the clue is that it's something that has seats but which isn't a living room, they might guess that the answer is a classroom, a car or a bus.
If they don't guess that a train is the answer on their first attempt, read them the second clue and have them guess again. Keep going until they either work out the correct answer or they run out of clues.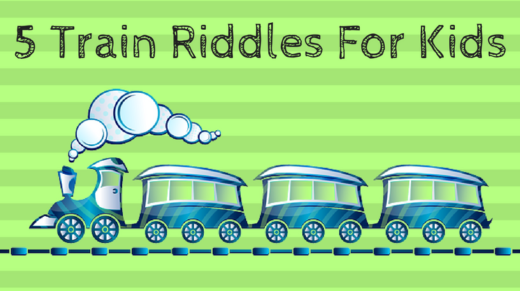 Train Riddles For Kids
This is a way you can get around
It has a locomotive pull it
Its wheels go on top of rails
Japan has a type called the Bullet
~
I'm a transport you don't have to drive
Which means you can sit back and relax
I can take you across the country
Not in the air but along some tracks
~
This is a type of transport
You can take all over the nation
You travel on railroads
And might stop at Grand Central Station
~
Here is a riddle about transport
So it is time to use your brain
This has an engine and carriages
And runs on rails – it's a _ _ _ _ _
~
What Am I?
I have seats but I'm not a living room
I have an engine but I'm not a car
I'm a mode of transport but I'm not an airplane
I'm sometimes a bullet but I'm not fired out of a gun
I can be found in a subway but I'm not a sandwich