We're continuing our series of household item riddles today with several that all have 'toothpaste' as the answer.
The first three of these are rhyming riddles, with the fourth being a What Am I? riddle.
To use the What Am I? clues, read the first line to your kids and have them guess the answer. If they're incorrect, read them the second line and have them guess again.
Continue this until they either guess the correct answer or they run out of clues.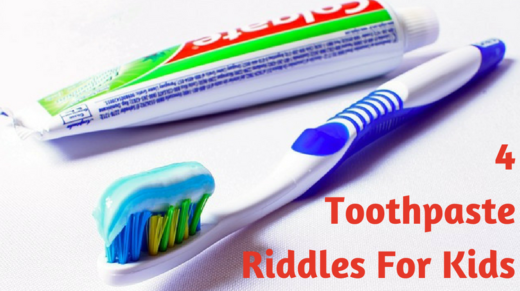 Toothpaste Riddles For Kids
In the morning and at night
A tube of this should be squeezed
So that your teeth can be cleaned
And help keep your parents pleased
~
Use this to clean twice a day
And that would be really great
Squeeze it on to a toothbrush
Some Aquafresh or Colgate
~
I help to clean parts of you
But I am not a bar of soap
This helps keep you minty fresh
And I'm used twice a day, I hope
~
What Am I?
I'm usually white although I can come in different colors but I'm not a piece of paper
I clean things but I'm not a dishwasher
I get put on a brush but I'm not paint
I come in a tube but I'm not a London Underground train
I'm found in a bathroom but I'm not a towel