If you need some fun indoor activities to use with your kids, why not set them some riddles about items they can find around the house.
We're currently publishing a series of household item riddles which can all be found in the bathroom, with today's set all having the answer of 'toothbrush.'
The first three of these rhyme, while the fourth is a What Am I? riddle. To use that final idea, read the first line to your kids and get them to guess the answer.
If their first guess isn't correct, read them the second clue and get them to guess again. Keep doing this until they either give toothbrush as the answer or they run out of clues.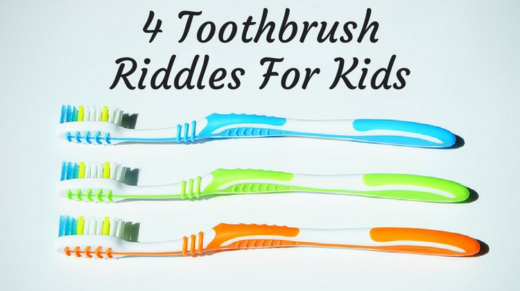 Toothbrush Riddles For Kids
When looking at these items
You will see some bristles
They get put inside your mouth
But they are not whistles
~
These things don't get sticky
Even though they're used with paste
They get used twice a day
And gives mouths a minty taste
~
In every person's bathroom
These are things that will be seen
For these are used with Colgate
To keep your teeth white and clean
~
What Am I?
I have bristles but I'm not a beard
I have a handle but I'm not a door
I have a head but I don't have any eyes
I'm sometimes electric but I don't light up
I have paste put on me but I don't get sticky