Here are a number of different riddles for kids that have an answer of 'tombstone'.
These are therefore great for using when putting together a collection of riddles that have a scary theme or when planning a Halloween party.
The first three are rhyming riddles, with the word 'tombstone' completing the rhyme on the third one.
The set is then rounded off with a What Am I riddle. To use this one, read the first line to your kids and have them guess what they think the item is.
If they don't get it right, read the second clue and have them guess again. Keep going until they've managed to guess correctly or they run out of clues.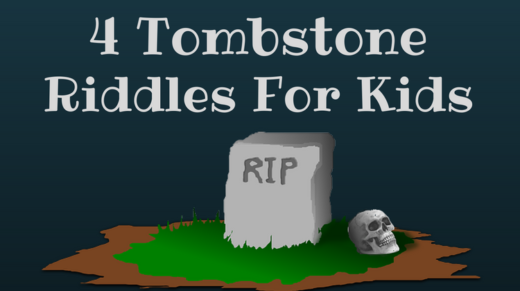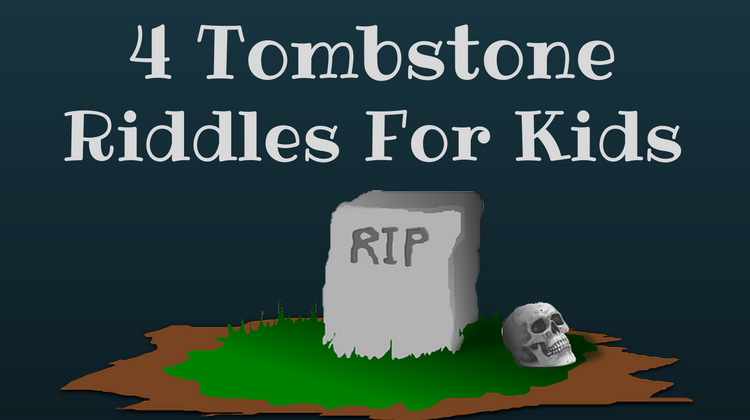 Tombstone Riddles For Kids
If you ever happen to see one of these etched
With your name, birth year and a future date
You might want to be worried that there is someone
Who knows when it is you'll meet your fate
~
There are hundreds of these in a graveyard
But dead bodies it is not
It's what contains all the info as to
Who's in each burial plot
~
If you're by yourself in a graveyard
And you suddenly hear a moan
Just hope you don't see a zombie's arm
Coming out from under a _ _ _ _ _ _ _ _ _
~
What Am I?
I have writing on me but I'm not a newspaper
I mark a spot but I'm not a treasure map
I have names and dates on me but I'm not a birth certificate
I'm not needed if you're alive but I'm not a coffin
I can be found in a graveyard but I'm not a bunch of flowers