We're continuing our series of household item and bathroom riddles today with five where the answer is toilet paper.
The first four of these rhyme, while the fifth is a What Am I riddle. If you're using that last one, read the first line of it to your children and ask them to take a guess at the answer.
As the clue is that it's something that's white but which isn't a snowman, your kids might guess that it's cotton, the inside of a coconut or some all-purpose flour.
If they don't guess that toilet paper is the answer at their first attempt, read them the clue on the second line and have them take another guess now that they know a little more about the item. Keep going until they either guess correctly or they run out of clues.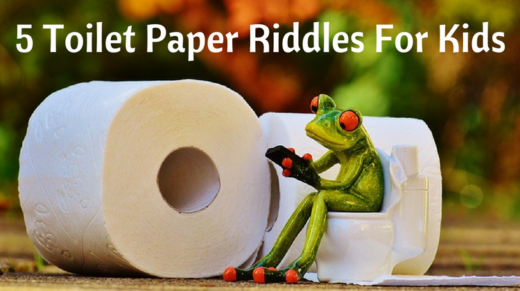 Toilet Paper Riddles For Kids
This is something that you can find
In the room that contains a loo
It is the thing you use to wipe
After you've done a number two
~
I am something in your house
That can be found on a roll
Once you've wiped yourself with me
I get dropped into a bowl
~
This is something on a roll
But it's not a plane about to fly
It is found in a bathroom
And comes in single or double-ply
~
Before use I'm cylindrical
Although I am not a pipe
You can find me in a bathroom
I'm used every day to wipe
~
What Am I?
I'm white but I'm not a snowman
I'm a cylinder before I'm used but I'm not a candle
I'm on a roll but I don't have any wheels
I'm found in a bathroom but I'm not a tube of toothpaste
I'm used to wipe your body but I'm not a washcloth