Here are six riddles for kids where the answer for each one is 'tire'.
These ideas are therefore perfect for using with our other riddles that have a transport theme.
The first five of these are rhyming riddles (with 'tire' completing the rhyme of the fifth), while the sixth asks What Am I?
To use the final riddle, your kids should read the first line and take a guess as to what they think the answer is.
If they're incorrect, have them read the second clue and guess again. Keep going until they get the correct answer (or they run out of clues).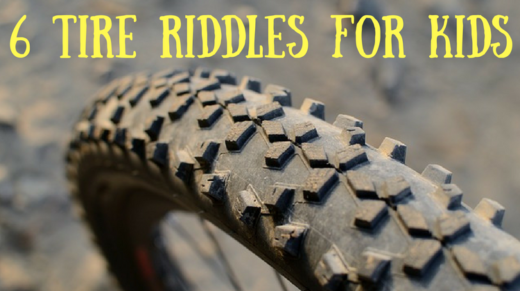 Tire Riddles For Kids
Found on a car
Goes round and round
Made of rubber
It's on the ground
~
You won't be able
To travel far
If one of these goes
Flat on your car
~
A unicycle has one
A bicycle has a pair
A car has four of these things
And they are all filled with air
~
There's four of these on your car
Once it has been created
Front and back and left and right
They should all be inflated
~
When you suffer a flat one of these
Your situation could be dire
If when you bring your car to a stop
You find you don't have a spare _ _ _ _
~
What Am I?
I'm round but I'm not a doughnut
I can go flat but I'm not a can of soda
I'm made of rubber but I'm not a duck
I leave tracks in the dirt but I'm not an animal
I'm found on a car but I'm not a steering wheel