We're continuing with our series of riddles for kids about household items with another item that you might find in a living room – a television.
The first three of these are rhyming riddles (with the word 'television' completing the rhyme of the third), while the fourth is a one line riddle that also has an internal rhyme.
The fifth and final one of these is a What Am I riddle. To use that one, read the clue that's on the first line to your children and ask them to guess what they think the answer might be. As the clue is that it's something that has a plug but which isn't a sink, they might guess that it's a bathtub, vacuum cleaner or phone charger.
If they don't guess that the answer is a television, read them the second clue and have them take another guess. Keep doing this until they either guess that a television is the correct answer or they run out of clues.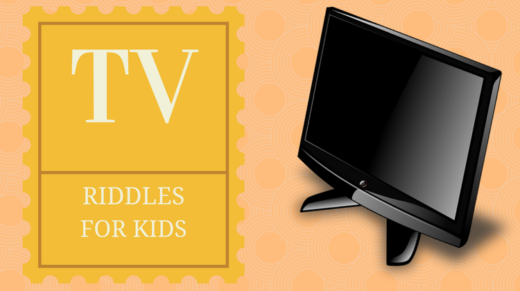 Television Riddles For Kids
If you walk in a living room
You might see a coffee table
You will also see this item
You can turn on and watch cable
~
I am something in your house
In the living room I am seen
When you sit on the sofa
You can watch things on my widescreen
~
If there is a show you love
And binge watching is your mission
Just relax on your sofa
And turn on the _ _ _ _ _ _ _ _ _ _
~
I am something with a screen on which your shows can be seen
~
What Am I?
I have a plug but I'm not a sink
I can be mounted but I'm not a horse
I'm found in the living room but I'm not a sofa
I have a screen but I'm not a laptop
I have a remote control but I'm not a drone