We recently noticed that many people had been searching our site for transport riddles, but we only had a handful of ideas that they could use.
We've therefore decided to make that theme our new series, so we're starting that today with four riddles where the answer is a taxi.
The first three of these are rhyming riddles, while the fourth asks your kids What Am I?
To use that final idea, read the first line of it to your kids and have them take a guess at what they think the answer should be. As the clue is that it's something that's yellow but which isn't a flower, they might guess that it's a school bus, a rubber duck, a banana or a lemon.
If they don't guess that a taxi is the answer, read them the second clue and have them take another guess based on the additional information. Keep doing this until they either work out that the answer is a taxi or they run out of clues.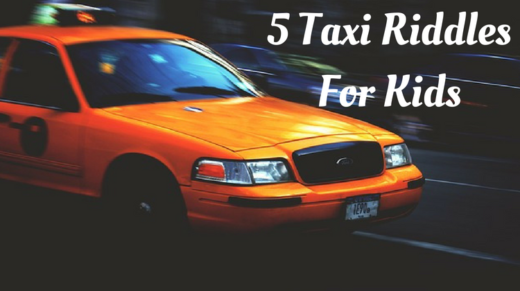 Taxi Riddles For Kids
If you're in a city
This is something you might grab
In New York it's yellow
It's also known as a cab
~
This is a type of transport
But it's not one that goes by rail
It's one that has a meter
To get one you might have to hail
~
In London these are black
In New York they are yellow
You're charged on a meter
And you tell it where to go
~
What Am I?
I'm sometimes yellow but I'm not a flower
I have a meter but I don't measure your gas usage
I have a driver but I'm not a golfer
I can be hailed but I don't fall from the sky
I'm a type of transport but I'm not an airplane