We're continuing our series of flower and plant riddles today with five ideas where the answer is a sunflower.
The first four of these rhyme, with the word 'sunflower' completing the rhyme of the fourth one.
The fifth one of these is a What Am I riddle. To use that one, read the clue that's on the first line to your kids and ask them to take a guess at the answer.
As the clue is that it's something yellow but which isn't a banana, they might guess that it's a rubber duck, a school bus, a lemon or The Beatles' submarine.
If they don't guess that a sunflower is the answer, read them the clue on the second line and have them take another guess that takes into account this new information. Keep going until they either correctly guess that the answer is a sunflower or until they run out of clues.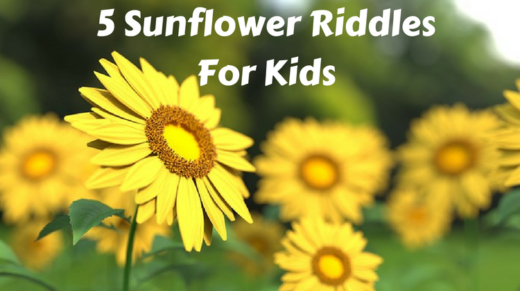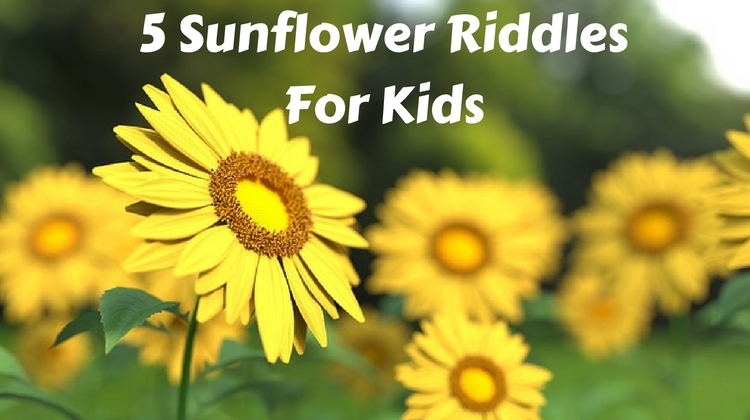 Sunflower Riddles For Kids
This is a yellow flower
Which can grow to ten feet tall
It gives you seeds you can eat
And is turned into oil
~
This is a type of plant
Very tall it can grow
It gives seeds and oil
Its color is yellow
~
This is a type of plant
Which sounds like something in the sky
It is very yellow
And can grow to be ten feet high
~
I am something that is yellow
And I grow tall like a tower
I am used for seeds and oil
I sound bright – I'm a _ _ _ _ _ _ _ _ _
~
What Am I?
I'm yellow but I'm not a banana
I can be over ten feet tall but I'm not a giraffe
I have seeds but I'm not a lemon
I can provide oil but I'm not canola
I'm a plant but I'm not a rose