Our series of space riddles continues today with five that all have the sun as their answer.
These ideas can therefore also be used with our solar system and weather riddles.
The first four of these rhyme, with the word 'sun' completing the rhyme of the fourth riddle.
The fifth of these asks your kids What Am I? To use this one, read the clue on the first line to your children and ask them to guess what they think the answer is.
As that first clue is that it's something that provides light which isn't a candle, they might guess that it's a light bulb, a fire, car headlights or something else.
If they don't guess that the answer is the sun, read them the clue on the second line and ask them to guess again. Keep going until they either guess correctly or they run out of clues.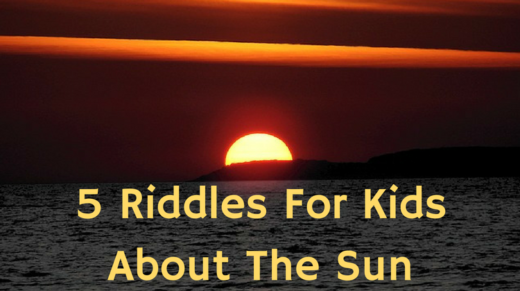 Sun Riddles For Kids
This can be seen up in the sky
But it is not a kite
It is a giant ball of gas
Which gives you heat and light
~
If you look up during the day
Then you will see this lit
Because it is Earth's closest star
Around which we orbit
~
This is something in the sky
Which has a gaseous form
All the rays which it shines down
Are what help to keep us warm
~
You see it rise in the morning
And set when the day is done
It provides us with light and heat
It's a star that's called the _ _ _
~
What Am I?
I provide light but I'm not a candle
I'm hot but I'm not a bonfire
I have rays but I'm not an aquarium
I'm a star but I'm not a celebrity
I rise in the morning but I'm not someone getting out of bed