We're continuing our series of riddles with a school theme today with some where the answer is sticky tape.
These therefore also go well with our other riddles with an office or household item theme.
The first two of these rhyme, with the third being a What Am I? riddle. To use that third option, read the clue on the first line to your children and have them guess the answer.
As it refers to something coming on a roll which isn't toilet paper, they might guess that it's a roll of wrapping paper or paper towel. If they didn't guess that the answer is sticky tape, read them the clue on the next line and have them guess again.
Keep doing this until they either guess that the answer is sticky tape or they run out of clues.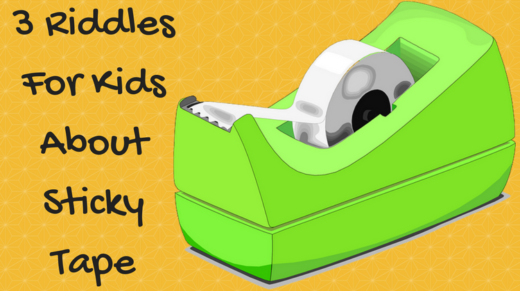 Sticky Tape Riddles For Kids
If you're needing something adhesive
As attaching stuff is your goal
Then make sure you come looking for me
As I am always on a roll
~
I am something which is used
When you're wrapping up someone's gift
Because I am adhesive
It means the paper doesn't shift
~
What Am I?
I come on a roll but I'm not toilet paper
I'm often clear but I'm not a window
I'm often put in a dispenser but I'm not handsoap
I help you wrap a gift but I'm not a pair of scissors
I have adhesive on one side but I'm not a postage stamp