For the last few weeks, we've been publishing several different riddles with a space theme. We're concluding that series for now with a set which all have the answer 'star'.
This set also marks the start of a new series which will be all about different shapes.
The first three of these are rhyming riddles, while the fourth is a one-liner.
The fifth and final one of these is a What Am I riddle. To use that one, read the first line to your children and have them take a guess at what they think the answer would be.
As that first clue is that it's something bright but which isn't clever, they might guess that it's a bonfire, a flashlight or a TV screen.
If they don't guess that the answer is a star, read them the clue on the second line and have them take another guess. Keep doing this until they either guess the correct answer or they run out of clues.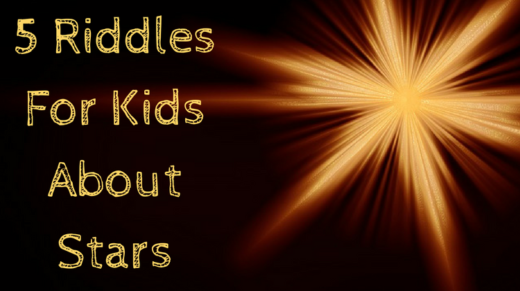 Star Riddles For Kids
During the festive season
This might top a Christmas tree
It's also used to describe
A famous celebrity
~
These are giant balls of gas
Many light years away
Most are only seen at night
Although one's seen in the day
~
There are millions of these things
Which are seen in the sky at night
The closest one to planet Earth
Is called the sun which shines so bright
~
I am a shape you see atop a Christmas tree
~
What Am I?
I'm bright but I'm not clever
I burn but I'm not a bonfire
I sound like I'm a celebrity but I'm not famous
I twinkle but I'm not an eye
I can be seen at night but I'm not the moon