Here are five riddles for kids where the answer is a set of stairs, so they're perfect for using with all of our other riddles about household items.
The first four of them are rhyming riddles, with the word 'stairs' completing the rhyme of the fourth.
The fifth of these is a What Am I? riddle. To use that one, read the first line of it to your kids and have them take a guess at the answer. As the clue is that it's something that goes up and down but which isn't a helicopter, they might guess that it's an airplane, an umbrella or a chimney sweep.
If they don't guess that it's some stairs, read your children the second clue and ask them to take another guess. Keep doing this until they either guess that stairs is the answer or they run out of clues.
If your kids give the answer as 'staircase' for any of these, that's also an acceptable answer unless you've given them the fourth riddle as that wouldn't rhyme.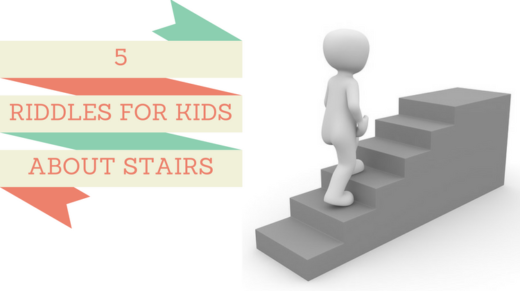 Stairs Riddles For Kids
You might have these in your home
Although it's not a door
You can go up and down them
To get between each floor
~
To get around in a shopping mall
You might use an elevator
Or you might walk up and down what's like
A non-moving escalator
~
If an elevator's not working
I am what you would have to use
So you can get to another floor
To go quickly, take my steps in twos
~
You can find these in some homes
But they are not dining chairs
You can walk up and down these
Which means they're a set of _ _ _ _ _ _
~
What Am I?
I go up and down but I'm not a helicopter
I can be climbed but I'm not a mountain
I can be a flight but I don't have any wings
I have steps but I'm not a ladder
I help you get between floors but I'm not an elevator