If you're looking for ghost riddles for kids, there are many of them below that have 'ghost' as the answer.
These rhyming riddles could be used for a number of different occasions:
If you're planning on using these for Halloween, make sure you check out our sister site for two sets of Halloween scavenger hunt riddles that also give ideas for how to organize the scavenger hunt.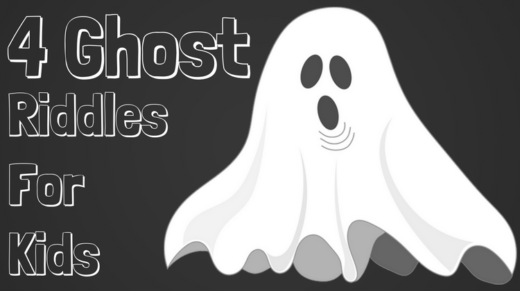 Ghost Riddles For Kids
If you are in a creepy house
And hear an unusual sound
It might be this apparition
Who can be seen floating around
~
If you ever see one of these
In a haunted house late at night
This specter of someone who died
Is bound to give you a huge fright
~
It might look like a white sheet
Covered over someone
But beware of this spooky thing
It might be best to run!
~
When you're staying in a haunted house
You had better make it your mission
To try and make it through the night and
Avoid this type of apparition
~
Don't miss out on more great riddles like these ones -
sign up here
to get our free riddles for kids emailed to you throughout the week.