Here are several spider riddles that have been written specially for kids.
Most of these rhyme, but there's also a 'What Am I' riddle – ask your kids this riddle one line at a time to see how many clues they need in order for them to work out the answer.
As these riddles are all about spiders, they're great for all kinds of themes like:
We've also given some ideas below of spider-themed decorations, jewelry and costumes for a party, as well as some toys and books you could give out as prizes for any games or competitions that you organize.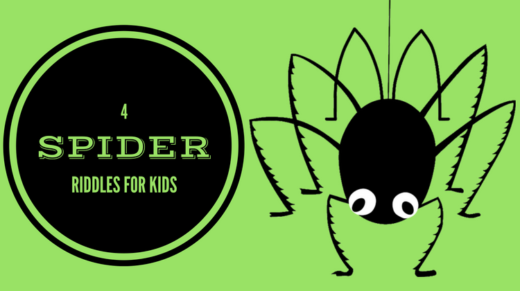 Spider Riddles For Kids
In the center of a web
Are several trapped little flies
Heading in to eat them all
Is this creature with bulging eyes
~
This common little arachnid
An intricate web it does weave
And when many people see one
The room that they are in they leave!
~
This is a common little bug
That many people fear
This fear has a special name
It's arachnophobia
~
What Am I?
I'm something a lot of people are scared of but I'm not heights
I sometimes bite but I'm not a snake
I have eight legs but I'm not two chairs
I eat flies but I'm not a frog
I have a web but I don't have anything to do with the internet
Spider Items
As we mentioned above, here's a slideshow with a collection of all kinds of different spider items: