We're continuing our series of riddles to do with toys and games with a set today where the answer is soccer.
These are therefore also perfect for using with our other sports riddles.
The first three of these riddles for kids rhyme, while the final one asks What Am I?
To use the last idea, read the first line of it to your kids and ask them to guess what it is that they think is being described.
If they don't guess correctly, read them the second line and have them guess again. Keep doing this until they either guess correctly or they run out of clues.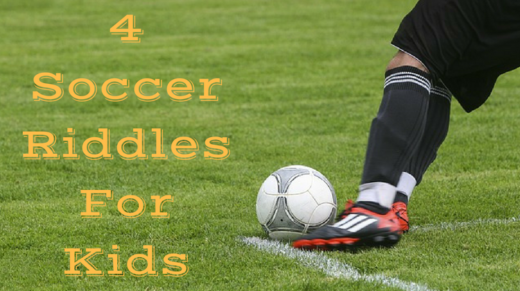 Soccer Riddles For Kids
Every four years in sport
The World Cup's contested by this game
Most countries call it football
But the US knows it by this name
~
I am a type of team sport
Which uses a round ball
I'm played by Barcelona
Chelsea and Liverpool
~
In this sport you can kick a ball
Or you can also use your head
Try not to do a bad tackle
Or you'll be shown a card that's red
~
What Am I?
I'm a sport but I'm not basketball
I have a round ball but I'm not tennis
I'm played outdoors but I'm not lacrosse
I have goals but I'm not hockey
I have a Major League in the US but I'm not baseball