Here are several riddles for kids where the answer is 'snow globe'.
These are therefore perfect for using with all of our other Christmas riddles.
The first few of these rhyme, while the final one is a What Am I? riddle.
To use the What Am I? riddle, read the first line of it to your kids and have them guess what they think the answer is. If they don't get it right, read out the next line and have them guess again.
Keep going until they either guess the correct answer or they run out of clues.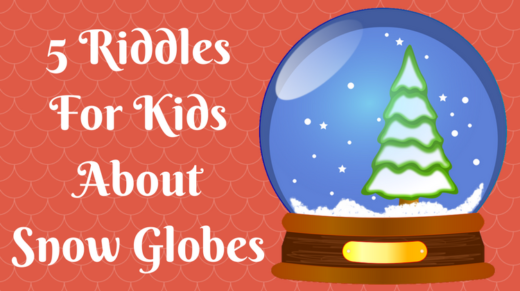 Snow Globe Riddles For Kids
I have a wintry theme
I am shaped like a ball
Pick me up and shake me
Then watch all the flakes fall
~
If you take a look inside me
What is it that can be seen?
At rest there is a whitened ground
When shaken, a wintry scene
~
Want to see something special?
Then just give me a few shakes
Put me down and watch the scene
Be transformed by falling flakes
~
It isn't made of milk
But it's something you shake
It's a tiny little scene
With a winter landscape
~
What Am I
I'm made of glass but I'm not a window
I'm filled with water but I'm not a fish bowl
I have lots of flakes in me but I'm not a cereal bowl
I get shaken but I don't contain salt or pepper
I settle but I'm not a baby