Here are a number of different skeleton riddles for kids.
These could be used as part of some Halloween party games and activities or when looking for fun ways to learn about anatomy and the human body.
These skeleton rhyming riddles could also be used with all our other Halloween riddles.
We've also given some ideas for skeleton-themed decorations, prizes and costumes below if you're planning a scary party.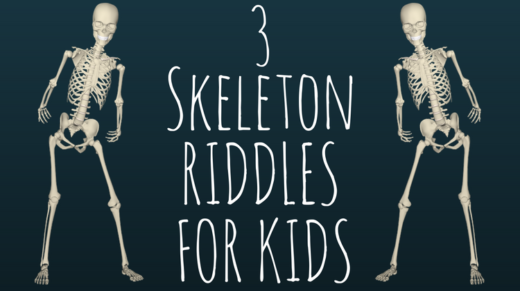 Skeleton Riddles For Kids
This body has no ears or tongue
So he's not able to use phones
Tickling doesn't work on him
Because he's only made of bones
~
To see what a ribcage looks like
This body can help clue you in
As all you can see are its bones
It doesn't have muscle or skin
~
You can see my humerus
But it doesn't mean I'm funny
I've got no skin so I don't get tanned
When outside it's hot and sunny
Skeleton Goodies
As mentioned above, here are some ideas for prizes, costumes, decorations and more: