Here are some riddles for kids where the answer is 'Shiver Me Timbers!'
These are therefore great for using with all of our other pirate riddles, especially if you're planning a pirate birthday party.
The first couple of these are rhyming riddles, while the final one is a one line riddle.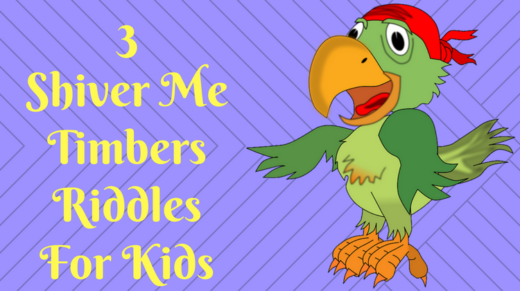 Shiver Me Timbers Riddles For Kids
Are my eyes deceiving me?
Am I being silly?
Or are all those planks of wood
Looking really chilly?
~
This pirate phrase is what you get
If you take a two by four
And then place it on a shelf
Inside of a freezer door
~
This pirate saying makes it sound like your forest is cold.