It's not long until St Patrick's Day, so our next few sets of riddles will all be related to that theme – here are the rest of our St Patrick's Day riddles.
To kick us off, here are some riddles where the answer is 'shamrock'. The first two of these rhyme, while the third idea asks What Am I?
To use the third riddle with your kids, read them the first line and ask them to guess what they think it is that you're describing. If they're incorrect, read the second clue and ask them to guess again.
Keep going until they get the right answer (or until you run out of clues to give them).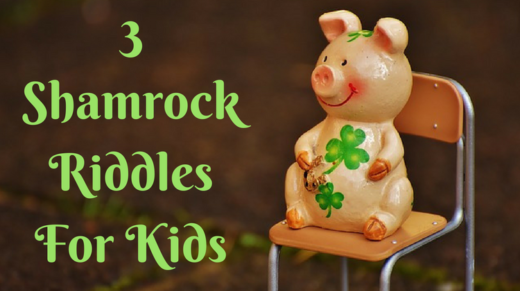 Shamrock Riddles For Kids
This is a type of green plant
That you will see on display
During March as it is the
Symbol of St Patrick's Day
~
If you visit Ireland
And decide to fly over
You might see these small green sprigs
Which are a type of clover
~
What Am I?
I'm green but I'm not a bottle of Sprite
I have leaves but I'm not a tree
I'm a symbol of Ireland but I'm not a harp
I'm seen on St Patrick's Day but I'm not a leprechaun