Here are six riddles for kids where the answer is a microscope. These are therefore great for using with all of our other medical, chemistry and science riddles.
The first four are rhyming riddles, with the word 'microscope' completing the rhyme of the fourth, while the fifth is a one line riddle that contains an internal rhyme.
The sixth and final idea is a What Am I riddle. To use that one, read the first line to your kids and ask them to try to guess what's being described. As the clue is that it's something that has a slide but which isn't a playground, they might guess that it's a water park or a Powerpoint presentation.
If they don't guess that a microscope is the answer, read them the second clue and have them take another guess now that they have some extra information. Keep doing this until they either guess that the correct answer is a microscope or they run out of clues.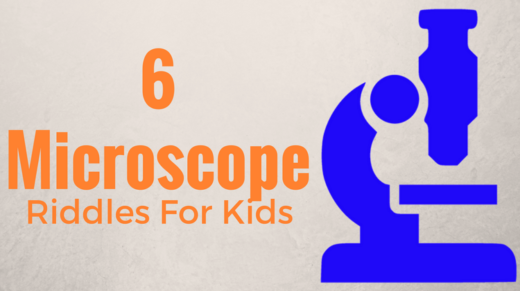 Microscope Riddles For Kids
Although I'm not a playground
I am something with a slide
I can be found in a lab
I help things be magnified
~
This item helps you see things
Too small for the naked eye
Just insert them on a slide
And then this will magnify
~
Although your eye gets put on this
It is not a door peephole
It's something used in a lab if
Viewing small things is your goal
~
I am something that has a slide
Although I don't have a slope
In a lab I magnify things
Which means I'm a _ _ _ _ _ _ _ _ _ _
~
When I'm used with a slide things can be magnified
~
What Am I?
I have a slide but I'm not a playground
I have a lens but I'm not a camera
I can help you see cells but I'm not a prison guard
I can be found in a laboratory but I'm not a test tube
I have your eye pressed to me but I'm not a peephole
~
Don't miss out on more great riddles like these ones -
sign up here
to get our free riddles for kids emailed to you throughout the week.