Here are several riddles for kids that have an answer of 'scarf'.
These will therefore go well with our riddles with a winter, weather or clothing theme.
The first two of these are rhyming riddles, while the third one asks What Am I?
To use the What Am I riddle, read the first line of it to your kids and have them guess the answer. If they're incorrect, read the second line and have them guess again. Keep reading each of the clues until they've either worked out the correct answer or they run out of clues.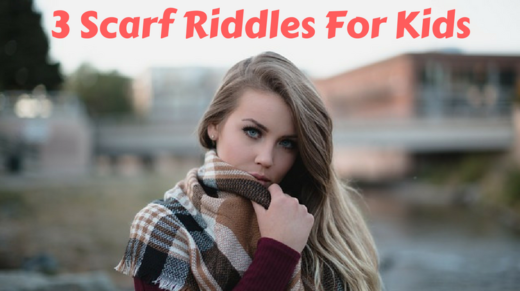 Scarf Riddles For Kids
When it starts to get chilly
This item is what's chosen
To be wrapped around your neck
So it doesn't get frozen
~
When it is cold outside
You'll find yourself a wreck
Without this woven thing
To wrap around your neck
~
What Am I?
I'm long but I'm not a hose pipe
I'm seen at Christmas but I'm not a Christmas tree
I'm made of fabric but I'm not a stocking
I help keep you warm but I'm not a coat
I go around your neck but I'm not a necklace