Here are several riddles for kids where the answer is 'Scarecrow'.
These rhyming riddles could be used for many different games, activities and themes, including:
There's also a 'What Am I?' riddle at the end – with this one, read the riddle one line at a time to your kids to see how many clues they need in order to work out the answer.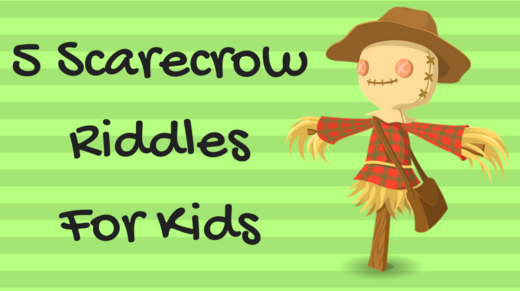 Scarecrow Riddles For Kids
He's best friends with a tinman
And a lion with giant paws
If you were to shake his hand
You'd be clutching at some straws
~
You'll sometimes find this fellow
In a field of grain
Or on a yellow brick road
Wishing he had a brain
~
You won't find this mannequin
In a field of cattle herds
Instead he'll be in a cornfield
Keeping away the birds
~
Standing all day in a cornfield
Attached to wooden poles
His job is to protect the grain
And stop birds from picking holes
~
What Am I?
I wear clothes but I'm not a human
I work in a field but I'm not a farmer
I was in a movie where one of my best friends was an animal but I'm not Shrek
I stand on a pole but I'm not an Arctic explorer
I keep birds away but I'm not a cat
I'm a mannequin but I'm not found in a clothes store