Carrying on with our Valentine's Day theme, here are some riddles for kids where the answer for each one is rose or roses.
The first four of these are rhyming riddles (with the word 'roses' completing the rhyme of the fourth), while the fifth asks What Am I?
To use the final idea, your kids should read the first line and take a guess at what they think the answer is. If they're incorrect, they need to read the second clue and guess again. They should keep going until they guess correctly or run out of clues.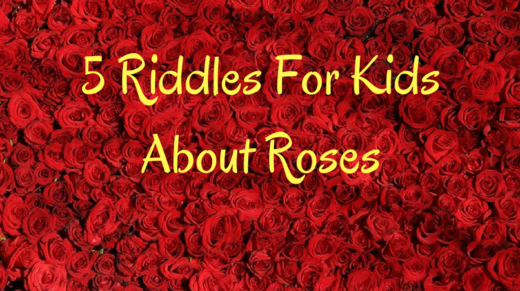 Roses Riddles For Kids
A vase is what
This usually adorns
Be careful though
As it might have some thorns
~
This is a flower
Someone gives to you
It's said these are red
While violets are blue
~
These flowers can be yellow
And sometimes orange, pink or white
But when it's Valentine's Day
Giving a red one is most right
~
These are a type of flower
That are pleasing to our noses
To someone you love you might
Give them a bouquet of _ _ _ _ _
~
What Am I?
I can be red, pink, yellow, orange or white, but I'm not a crayon
I smell nice but I'm not perfume
I get put in water but I'm not dirty clothing
I have a stem but I'm not a wine glass
I get seen a lot on Valentine's Day but I'm not a stuffed animal