We're continuing our series of geography riddles today with five that have the answer 'river'.
These are therefore also perfect for using with all of our other nature riddles.
The first four of these rhyme, with the fifth being a What Am I riddle. To use that last idea, read the first line to your kids and have them guess the answer.
If they don't guess that you're referring to a river that has a source, read them the clue on the second line and have them guess again.
Keep doing this until they either work out that the answer is river or they run out of clues.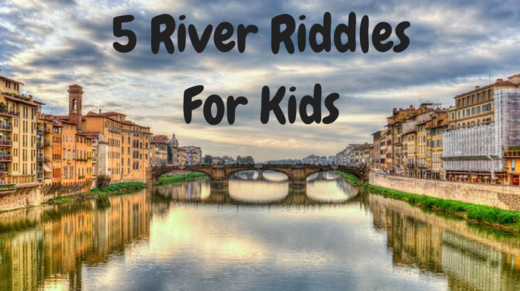 River Riddles For Kids
I sometimes start on mountains
As they can serve as my source
I'm a body of water
Which can flow with lots of force
~
Danube, Rhine, Amazon
Nile, Thames, Ganges
Hudson and Rio Grande
What are all of these?
~
I am larger than a stream
But smaller than an ocean
I can start off in mountains
Which keeps my flow in motion
~
This is a long body of water
Which has a bank on either side
There's a great one in Colorado
For a whitewater rafting ride
~
What Am I?
I have a source but I'm not a journalist
I have a delta but I'm not a Greek alphabet
I have banks on both sides of me but I'm not surrounded by money
I flow but I'm not a bloodstream
I'm full of water but I'm not a fish tank