We're publishing some more jewelry riddles for kids today with six that have a ring as their answer.
The first five are rhyming riddles (the word ring completes the rhyme of the fifth riddle), while the sixth asks the question What Am I?
To use that last riddle, read the clue on the first line to your kids and have them guess the answer. As the clue is that it's something round which isn't a wheel, they might guess that it's a clock, a coin or a ball.
If they don't guess that the answer is a ring after you've given them the first clue, read them the second clue and have them guess again. Keep doing this until they either guess the right answer or they run out of clues.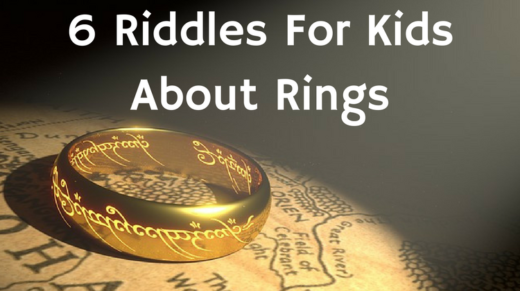 Ring Riddles For Kids
In boxing I am square
On your finger I am round
I'm inside every tree
I am also a bell's sound
~
I go around a cloth napkin
And inside a pierced ear
I adorn a married finger
And I'm a bell's sound you hear
~
They're something that you count
To tell how much a tree has aged
It's something that you wear
When you're in love and get engaged
~
Before you get engaged
In a small box it is carried
It is what gets exchanged
On the day that you get married
~
You will see two of me
When you attend a wedding
I'm not a bride and groom
But what they wear – I'm a _ _ _ _
~
What Am I?
I'm round but I'm not a wheel
I'm seen at a wedding but I'm not a cake
I'm often gold but I'm not a medal
I sometimes contain diamonds but I'm not a deck of cards
I can be found on a finger but I'm not a nail