We're continuing our series of riddles for kids that have a school theme with a few where the answer is a ring binder.
The first couple of these rhyme, with the third asking your children What Am I?
To use that final riddle, read the clue on the first line to your kids and have them take a guess at what they think is being described.
There are many items that might have a plastic cover, so there's a good chance that they won't get it with their first guess. If that's the case, read them the clue on the second line and have them guess again. Keep doing this until they either guess that you're describing a ring binder or they run out of clues.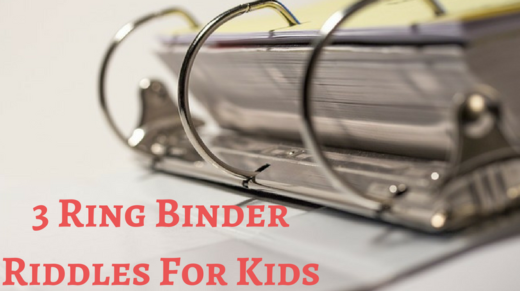 Ring Binder Riddles For Kids
I have a plastic cover
And I have three rings inside
I come in many sizes
Like three or five inches wide
~
One inch, three inch, five inch
Choosing one is not a breeze
Because size can matter
When using one of these
~
What Am I?
I usually have a plastic cover but I'm not a piece of dry cleaning
I come in different sizes but I'm not a bottle
I contain springs but I'm not a bed
I contain rings but I'm not a jewelry store
I hold paper but I'm not a printer