Our series of animal riddles for kids continues today with five where the answer is rhinoceros.
The first three of these are rhyming riddles, the fourth is a one-liner and the fifth asks your children What Am I?
To use that What Am I? riddle, read the clue on the first line to your kids and have them take a guess at what they think the answer is.
If they're incorrect, read them the second line and have them take another guess. Continue doing this until they either guess that the answer is rhinoceros or they run out of clues.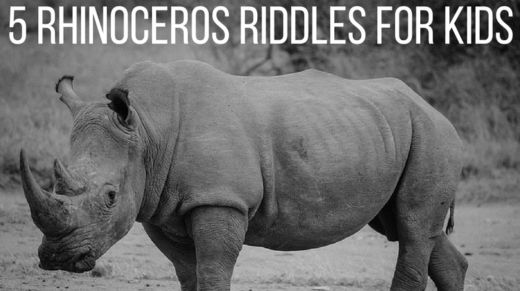 Rhinoceros Riddles For Kids
In the middle of its head
There is a large pointy horn
Its skin is gray and scaly
So it's not a unicorn
~
I like to play in mud
Although I'm not a pig
I have very thick skin
And a horn which is big
~
This is a big animal
Africa is where it is born
It has thick gray scaly skin
And on its head there is a horn
~
Africa's where I was born, on my head I have a horn
~
What Am I?
I'm gray but that doesn't mean I'm old
I have thick skin but I'm not a butternut squash
I like to play in mud but I'm not a pig
I live in Africa but I'm not a giraffe
I have a horn but I'm not a unicorn