Here are three riddles for kids where the answer is a rectangle. These ideas are therefore perfect for using with our other riddles about shapes.
For example, you could give your kids some riddles where they have to identify some different shapes, then they have to go and find objects that are that shape. The first child to answer all the riddles and find items of those shapes is the winner!
All of these are rhyming riddles, with the word 'rectangle' completing the rhyme of the third one.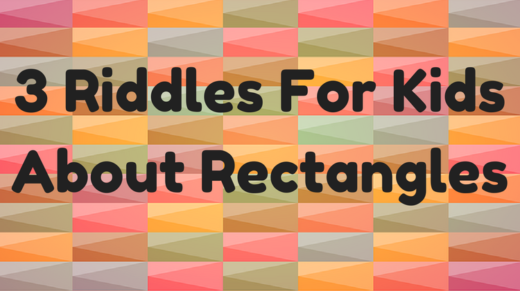 Rectangle Riddles For Kids
I have two lines that are parallel
Turn ninety degrees, I have two more
I am a shape but I'm not a square
Even though right angles, I have four
~
I am a type of common shape
The number of sides I have is four
I'm not a square or a diamond
Instead I am the shape of a door
~
I am a type of shape
Where each corner's a right angle
If I am not a square
Then I must be a _ _ _ _ _ _ _ _ _