We're continuing with our series of riddles for kids that are related to food, with 'popcorn' being the answer of today's set.
Three of these rhyme, with the fourth being a What Am I? riddle. To use that fourth idea, your children should read the first line of it and guess what they think is the answer.
If they're incorrect, they should read the second line and guess again. Keep going until they get the right answer or they run out of clues.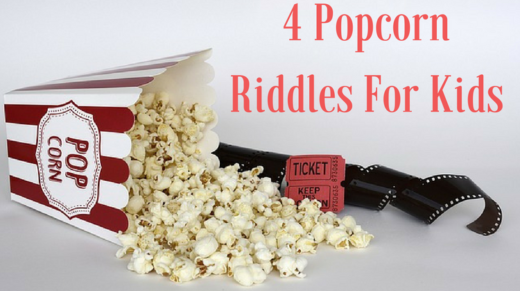 Popcorn Riddles For Kids
If you go see a movie
You have to get some of this
And then add butter or salt
For a taste that's simply bliss
~
When you go to the movies
It's a traditional snack
It also comes with peanuts
In a pack of Cracker Jack
~
If you went to the cinema
And I wasn't there, I'd be missed
I need to be heated up well
In order for me to exist
~
What Am I?
I sometimes come in a bag but I'm not new clothes from a store
I sometimes come in a bucket but I'm not fried chicken
I get bigger when I'm heated but I'm not bread dough
I can be salted but I'm not a french fry
I can be buttered but I'm not a pancake
I'm found at a movie theater but I'm not a ticket