Here are a few riddles for kids where the answer is 'Polar Bear'.
These could either be used as standalone riddles or with riddles of a similar theme like animals, winter or nature.
The first two of these rhyme, while the final one asks children the question "What Am I?"
To work out the What Am I riddle, they should read the first line and guess what they think the answer should be.
If they're not correct, they should read the second line and take another guess. Have them keep going until they either get the right answer or they run out of clues.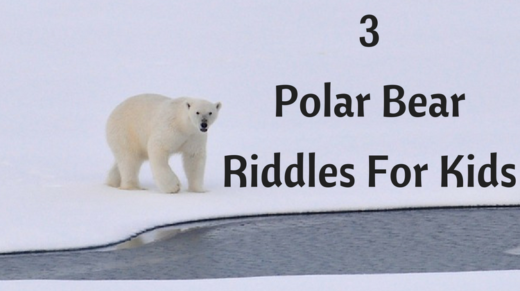 Polar Bear Riddles For Kids
I am big and white and furry
And I like to swim and run
I eat seals for my meals
And weigh about half a ton
~
I live in the arctic circle
And I have fur that is white
I live in water and on ice
And have a very strong bite
~
What Am I?
I'm white but I'm not snow
I like to swim but I'm not a fish
I'm a large mammal but I'm not a whale
I'm furry but I'm not a dog
I live near the north pole but I'm not Santa