If you're planning any pirate games, activities or birthday parties for your kids, here are some riddles where the answer is 'Treasure Map'.
You could also use one of these rhyming riddles to start off a treasure hunt, where they have to answer it correctly before they get a copy of the map.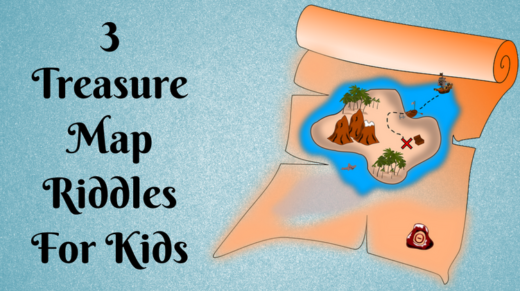 Treasure Map Riddles For Kids
When looking for buried gold
This item helps a lot
As on this piece of paper
Is where X marks the spot
~
To find all those pieces of eight
That were buried without a trace
You'll need this to direct you
So that you dig in the right place
~
The directions to what's hidden
Have been drawn out on this scroll
The X that's in a certain spot
Is where you need to dig a hole
~
Don't miss out on more great riddles like these ones -
sign up here
to get our free riddles for kids emailed to you throughout the week.