We're continuing our series of animal riddles for kids today with five that all have 'pig' as the answer.
In addition to the animal theme, these ideas also match well with our farm, nature and food riddles.
The first four of these are rhyming riddles, with the fifth asking your children "What Am I?"
To use the last riddle, read the first clue to your kids and get them to take a guess at what they think is being described.
If they're incorrect, read them the second line and have them guess again. Keep going until they guess correctly that you're describing a pig or until they run out of clues.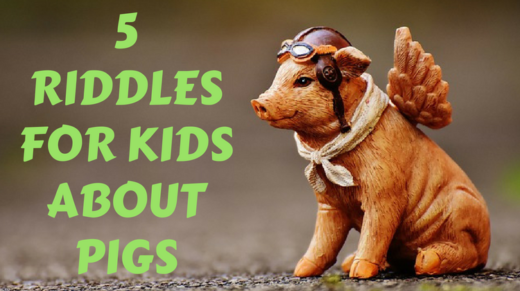 Pig Riddles For Kids
This provides meat that you would eat
When breakfast you are makin'
A chicken is what gives the eggs
And this is what gives bacon
~
This is a farm animal
I'm not talking about a cow
It's the one that gives us pork
And the female is a sow
~
This is a type of animal
Which has a curly tail
A female is called a sow
And a boar is the male
~
This animal gives us meat
On which you sometimes dine
It gives us tasty bacon
And it's sometimes known as swine
~
What Am I?
I live on a farm but I'm not a horse
I help provide what you might eat at breakfast but I'm not a chicken
I provide meat but I'm not a cow
I have a snout but I'm not an anteater
I'm found in a pen but I'm not ink