Here are five riddles for kids where the answer is a piano. These are therefore great for using with our other instrument and music riddles.
The first four of these are rhyming riddles, while the fifth asks your children What Am I?
To use that final riddle, read the clue that's on the first line to your kids and ask them to take a guess at the answer. As the clue is that it's something that can be played but which isn't a board game, they might guess that it's a football, a video game or a guitar.
If they don't guess that a piano is the answer, read them the second clue and have them take another guess. Keep doing this until they either correctly guess that the answer's a piano or they run out of clues.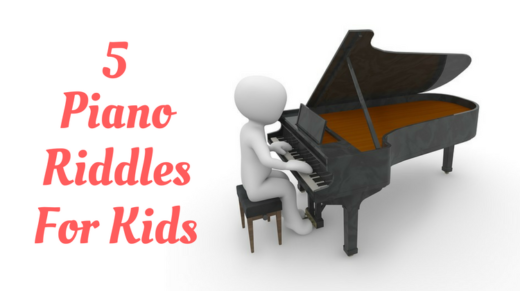 Piano Riddles For Kids
This is something that can be played
But it doesn't require balls
It has many black and white keys
And strings, hammers and some pedals
~
I have lots of hammers inside
But there's no nails for them to hit
To use them you press down on keys
They play notes while on a stool you sit
~
If you're going to play this
You'll need to sit on a stool
Put your fingers on the keys
And your foot on a pedal
~
I am a type of instrument
That can be grand or upright
I have hammers, strings and pedals
And my keys are black and white
~
What Am I?
I can be played but I'm not a board game
I have keys but I don't have any locks
I have hammers but I don't have any nails
I have pedals but I'm not a bicycle
I can be tuned but I'm not a radio