We're continuing with our series of household item riddles today with five where the answer is an oven.
These ideas are therefore also perfect for using with our appliance and kitchen riddles.
The first four of them are rhyming riddles, while the fifth asks your kids What Am I?
To use that final idea, read the clue that's on the first line to your children and have them take a guess at the answer. As the clue is that it's something that gets hot but doesn't sweat, they might guess that it's a fire, a BBQ, a sauna or a toaster.
If they don't guess that an oven is the answer, read them the second clue and have them guess again. Keep going until they either answer correctly or they run out of clues.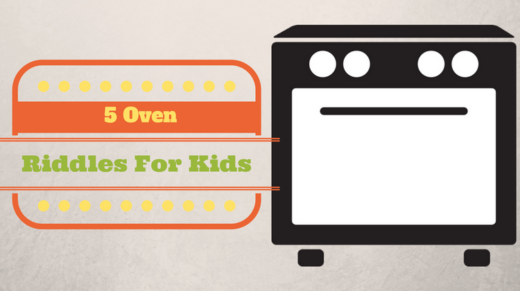 Oven Riddles For Kids
When you need to cook some food
This appliance might be chosen
As it can bake some cookies
Or a pizza which is frozen
~
This item in your kitchen
Cooks things but it's not for toast
It is gas or electric
And can bake, broil and roast
~
I am a kitchen appliance
But I am not used to make toast
In November at Thanksgiving
Your large turkey is what I roast
~
If you are feeling hungry
And there's food you need to make
Use this to roast a chicken
Or some cookies it can bake
~
What Am I?
I get hot but I never sweat
I cook things but I'm not a chef
I have a door but you don't go through me
I can sometimes clean myself but I'm not a person
I can be gas or electric but I'm not a car