Our series of food riddles continues today with a collection that all have 'onion' as their answer.
The first three of these rhyme, while the fourth is a What Am I? riddle. If you're not sure how that final idea works, here's how to use it.
Read the first line of it to your kids and have them guess the answer. If they're not correct, read them the second line and have them guess again.
Keep doing this until they get the right answer or they run out of clues.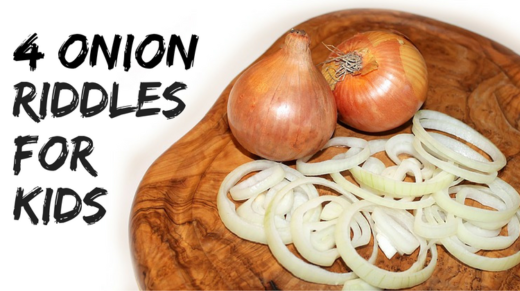 Onion Riddles For Kids
This is a root vegetable
That can be red, white or green
It can make you cry a lot
Even though it is not mean
~
I am a certain type of bulb
But I don't give off any light
I can be peeled and chopped up
And am red, yellow, green or white
~
First of all you have to slice them
But don't cry because of these things
Cover with batter and fry them
You end up with these types of rings
~
What Am I?
I have many layers but I'm not someone wearing winter clothes
I can be red, white or yellow but I'm not a rose
I can be made into rings but I'm not gold
I can be peeled but I'm not a banana
I'm a bulb but I don't shine
I can make you cry but I'm not a sad movie