For the last few weeks we've been publishing many different country riddles to use with your kids. We're continuing that general theme over the next few weeks with lots of geography riddles.
That series starts today with four where the answer is ocean. The first three of them rhyme, with the word ocean completing the rhyme of the first one.
The fourth is a What Am I riddle. To use that, read your children the clue on the first line and have them guess the answer.
There are many things that have a floor – a building, a car, a shopping mall, etc – so they may not guess that the answer is ocean.
If they don't guess the right answer, read them the second clue and have them guess again. Keep doing this until they either guess the right answer or they run out of clues.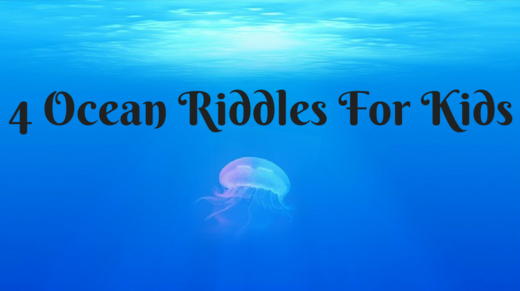 Ocean Riddles For Kids
If someone's floating outdoors
Arms and feet in motion
There's a good chance that they are
Swimming in the _ _ _ _ _
~
When answering this riddle
Try not to get frantic
To the east of the US
What is the Atlantic?
~
Hawaii's surrounded by water
But it's time to get specific
What type of body of water is
The expanse that's called Pacific?
~
What Am I?
I have a floor but I'm not a room
I wave but have no hand
I'm wet but I'm not a towel
I have currents but no electricity
I contain fish but I'm not a tank
I cover a lot of the planet but I'm not land