Our series of riddles for kids with a geography theme continues today with six which all have New York City as the answer.
The first five of these are rhyming riddles, while the final one asks your kids What Am I?
To use that sixth idea, read them the clue on the first line and ask them to guess what they think the answer is. As the first clue only indicates that the answer is a city, there's a good chance that they won't guess correctly.
If they don't get the correct answer after the first clue, read them the second clue and ask them to guess again. Keep doing this until they either work out that the answer is New York City or they run out of clues.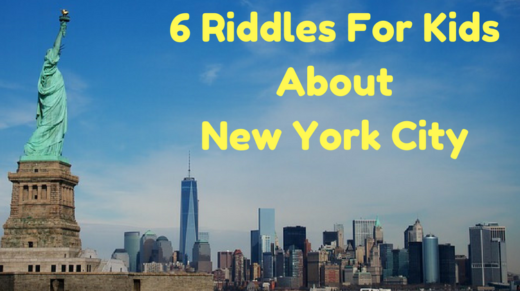 New York City Riddles For Kids
This is a very large US city
The Empire State Building view is nice
There's a famous Thanksgiving Day parade
The city is so good they named it twice
~
Although it's not the nation's capital
It is still a very big city
It can be found in the United States
And has the Statue Of Liberty
~
I am a US city
But I am not the capital
I have the Hudson River
And I'm known as the Big Apple
~
You might go to Central Park
Or catch a show on Broadway
Where in the world would you be
To get to these by subway?
~
Which place in the US has five boroughs
Such as Staten Island and Brooklyn?
There is one called The Bronx and one called Queens
And of course don't forget Manhattan
~
What Am I?
I'm a city but I'm not London
I have a famous parade but I'm not Rio
I'm in the US but I'm not Washington DC
I have two baseball teams but I'm not Chicago
I'm known as a large piece of fruit but I'm not Banana Republic