Our series of transport riddles continues today with five which all have motorcycle as the answer.
The first four of these are rhyming riddles, while the fifth asks your kids What Am I?
To use that final idea, read the first line of it to your children and have them guess the answer. As the clue is that it's something that can be sat on but which isn't a toilet, they might guess that it's an armchair, a step or a yoga ball.
If they don't guess that the answer is a motorcycle, read them the clue on the second line and have them take another guess. Keep going until they either guess correctly or they run out of clues.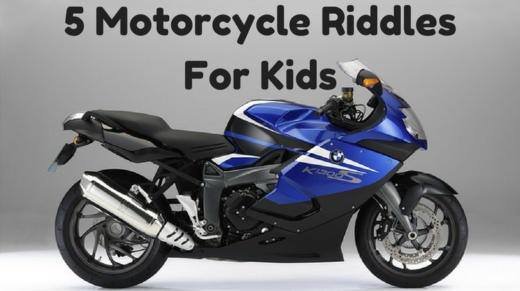 Motorcycle Riddles For Kids
I am a mode of transport
But I am not very wide
I've an engine and two wheels
I'm something you sit astride
~
This has footrests and an engine
Two wheels and also a handlebar
Some are a Harley Davidson
Others a Honda or Yamaha
~
When someone races one of these
You might hear some tire squeals
We're not talking about cars though
As this only has two wheels
~
This vehicle only has two wheels
But it can get you around with haste
If you're carrying a passenger
Then they'll hold you around the waist
~
What Am I?
I can be sat on but I'm not a toilet
I have footrests but I'm not living room furniture
I can be ridden but I'm not a rollercoaster
I have two wheels but I'm not a bicycle
I have an engine but I'm not a car