We're continuing our series of riddles for kids where the answers are items you'd find in your household, with today's set all having the answer of a mirror.
The first five of these are rhyming riddles, then there are a couple of one liners. Finally, we've also created a What Am I? riddle.
To use that final idea, have your children read the first line and guess what they think is the answer. If they're incorrect, they should read the second line and guess again.
Your kids should keep going until they either guess correctly that mirror is the answer, or until they run out of clues.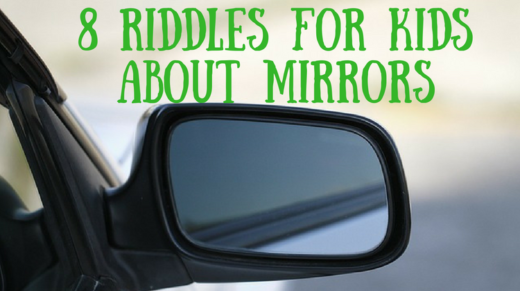 Mirror Riddles For Kids
This item can be used
To see what is right there
An evil queen used hers
To find out who's most fair
~
There's two of these on the sides of cars
And two on the side of a truck
If you accidentally break one
You'll have seven years bad luck
~
It's sometimes round and it's sometimes tall
It reflects the fairest of them all
~
They're sometimes on a wall
And sometimes on a shelf
And when you look at one
You always see yourself
~
When you look at this
You see perfection
Because what you see
Is your reflection
~
It would be correct to say this does reflect
~
When you see me, you also see you
~
What Am I?
I'm found on a wall but I'm not paint
I'm found on the inside and outside of a car but I'm not a light
I'm found in a hairdresser's but I'm not a pair of scissors
I appear in Sleeping Beauty but I'm not an apple
I reflect things but I'm not a puddle