We're continuing our series of geography riddles today with several where the answer is 'map'.
The first four of them are rhyming riddles, while the fifth asks your kids What Am I?
To use that final What Am I riddle, read the clue on the first line to your children and ask them to guess the answer.
As it's something that shows them where things are, they might guess that it's a GPS, a metal detector or any number of other items. If they don't guess that map is the answer, read them the clue on the second line and ask them to guess again.
Keep going until they either guess correctly or they run out of clues.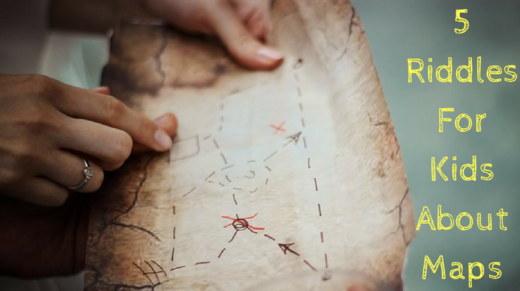 Map Riddles For Kids
This shows you the lay of the land
So you know where things can be found
Many of them also show roads
So you know how to get around
~
This used to be on paper
Now you get it on your phone
It can help you find a route
So you don't get lost and groan
~
You might have one of these of the world
Or a local one with its roads
A globe's a spherical one of these
While an atlas contains loads
~
This is something a cartographer creates
Hikers use one to follow a trail
It can be used when driving to find your way
Everything on it is drawn to scale
~
What Am I?
I can show you where things are but I'm not a tour guide
I have a scale but I don't weigh things
I contain roads but I'm not a city
I can be on paper or on a phone but I'm not a shopping list
I can show you what's north, south, west and east but I'm not a compass