For the last few weeks, we've been publishing loads of geography riddles that are great for using with kids, no matter whether you're a parent, teacher, childcare worker or something else.
That series continues today with four rhyming riddles for kids where the answer is London.
These therefore work well with many of our other themes, such as those that are about different cities, buildings and transport.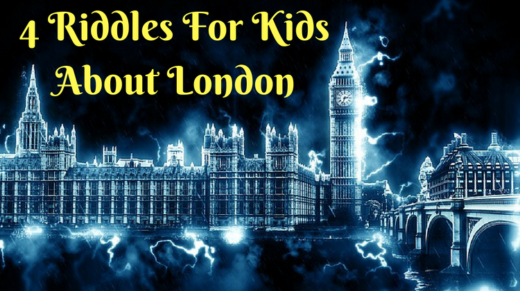 London Riddles For Kids
This city has the river Thames
With the Houses of Parliament close by
It also has Trafalgar Square
And a ferris wheel – The _ _ _ _ _ _ Eye
~
Tower Bridge and St Paul's Cathedral
Big Ben and Westminster Abbey
Which city would you have to visit
If these were things you want to see?
~
To get around this city
You might need a Tube map
And as you get on the train
Be sure to "mind the gap"
~
If you visit this city
Then something you don't want to miss
Is the Changing Of The Guard
Outside of Buckingham Palace