Today we're publishing a set of seven riddles for kids where the answer to each one is a lion.
These are ideal for using with all of our other animal riddles, but it can also work well with those which have a Wizard Of Oz theme.
The first six of these rhyme, while the seventh asks your children "What Am I?" To use the last one, read the first line to your kids and ask them to guess what it is they think is being described.
If they're not correct, read them the second line and ask them to guess again. Keep going until they either work out that the right answer is lion, or they run out of clues.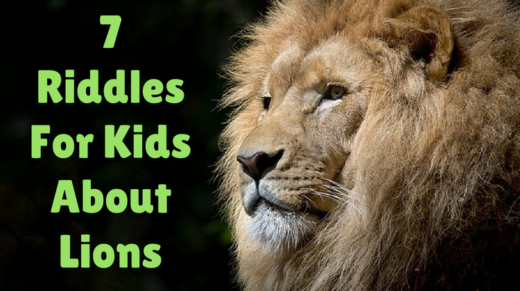 Lion Riddles For Kids
If you go on safari
This creature's hard to ignore
Because he is the king there
And he has a mighty roar
~
This is a brave animal
And we know this because
He has a courage medal
From the Wizard Of Oz
~
I mostly live in Africa
I spend most of my day sleeping
I usually have a long mane
And I'm known as the jungle's king
~
There was one who was called Simba
And there's Aslan in Narnia
The one in Born Free's called Elsa
And in Oz this beast showed fear
~
I am an animal that's mighty
Scavenging is how I tend to dine
And if you look at your horoscope
I represent the Leo star sign
~
I am known as a king
The jungle's where I reign
It is hard to tame me
And I have a large mane
~
What Am I?
I represent a star sign but I'm not a bull
I like to sleep during the day but I'm not a bat
I'm found in Africa and Asia but I'm not an elephant
I was a character in The Wizard Of Oz but I'm not a scarecrow
I'm the king of the jungle but I don't have a crown