We're continuing our series of country riddles today with five that all have Japan as the answer.
The first four of them rhyme, with the fifth asking your kids "What Am I?"
To use the What Am I riddle, read the clue on the first line to your children and have them guess the answer.
There are quite a lot of countries that are made up of several islands, so if they don't guess that the answer is Japan, read them the second clue and have them guess again.
Keep going until they either guess the right answer or they run out of clues.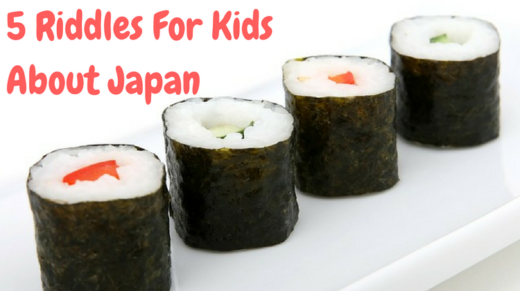 Japan Riddles For Kids
One thing this country is known for
Are people who tend small bonsai trees
And in the first half of the year
Cherry blossom blowing in the breeze
~
This is an Asian country
Whose capital is Tokyo
They have a red and white flag
And some wear a kimono
~
I'm made up of thousands of islands
And my highest point is Mt. Fuji
I'm well known for my fast bullet train
Haikus, sumo and Hello Kitty
~
In this country if you need food
You might go and eat some sushi
And if you want to have some fun
You could sing some karaoke
~
What Am I?
I'm a country made up of many islands but I'm not Greece
I have a red and white flag but I'm not England
I'm in Asia but I'm not Indonesia
I have popular cuisine but I'm not China
I'm where you might sing karaoke but I'm not South Korea